Kanata North Featured Neighbourhood
Kanata North – MLS District 9008
Morgan's Grant, Briarbrook, Brookside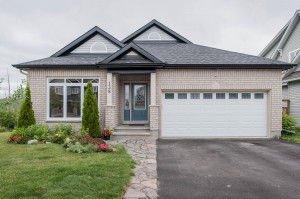 Best known for being Canada's largest Technology Park, Kanata North has a lot to offer its residents. It was first home to powerhouse company Mitel and began the development boom of the 90s. Soon joined by companies such as Newbridge,  Ciena, and Blackberry, Silicon Valley North expanded exponentially and workers began making their homes close to work. Even now 50% of employees live within 5 km of their workplace. Now the tech hub hosts big names Nokia, Sanmina, and Deloitte among 100s of other companies ranging from 2-5000 employees.
From education to healthcare to recreation, Kanata North caters to individuals and families alike. With the bulk of the population in Morgan's Grant/Briarbrook, the area has seen many developments and expects much more.
Balancing work and home life is easy when surrounded by parklands and trails such as Beaver Pond, and South March Highlands. Other recreation includes The Marshes, and Loch March golf courses; and the new addition of the Richcraft Centre on Innovation Drive. Here you can find fitness facilities, a soccer field, basketball court, swimming pools, and many swimming and recreation programs for all ages. Also on Innovation is the Park and Ride that just opened in January 2017. This is a new transportation hub that has helped alleviate the traffic in the Eagleson P&R and is a bit closer to home for many residents.
As well as recreation, Kanata North boasts many businesses and services that have grown with the community. There are doctors, physiotherapists, chiropractors, dentists, plastic surgery, and even acupuncture available. Six schools from various school boards cater to the residents with several more just a bit farther in Beaverbrook. Several churches can be found in Kanata North and the surrounding area as well as daycare and retirement facilities. Local amenities also include large grocery stores, an LCBO, and hardware store. The local hotel The Brookstreet Hotel opened in 2003 and is a luxury 4-diamond hotel featuring a restaurant, fitness and spa facilities, and abutting The Marshes golf course.
As yet there are no condos in Kanata North but with the Kanata North Urban Expansion (KNUE) plan there will likely be some in the near future. Currently, the housing consists of predominantly of 2 storey houses, with some 3 storey, detached, and row unit homes. In 2016 properties sold ranged in price from $237,000 – $689,000.
Contact House Curious to help you search for the perfect house for you in Kanata North.
---
---